MOSQUITO SURVIVORS (Final) Canada & United States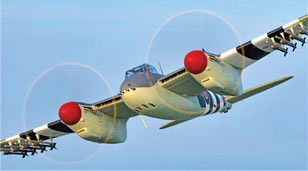 Rounding out our three part Mosquito survivor series are those aircraft situated in North America. The continent is home to no fewer than four airworthy examples, three of which were reborn through the dedication and skills of the late Glyn Powell's Mosquito Restorations and Avspecs Ltd, both located in New Zealand. Some interesting developments concerning a couple of aircraft are revealed - the future looks bright for the 'Wooden Wonder.'
CLAUDIO'S KITTYHAWK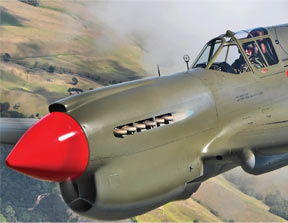 P-40E Kittyhawk, ZK-MOM, flew for the first time since 1942 from Ardmore airfield, Auckland, NZ on Armistice Day, 11th November, 2021 with Frank Parker at the controls. This magnificent milestone was the culmination of a long journey for the fighter – from Buffalo, New York, to the featureless tundra of Mother Russia, an interlude in the UK, a return home and most recently to NZ. Its ultimate destination however is Italy. In this article we take a look at the aircraft's history, its recovery from a watery grave and its return to the air following an in-depth, but sympathetic rebuild. The whole process is documented in detail and complemented by some lovely air to air images.
BRISTOL'S SCOUT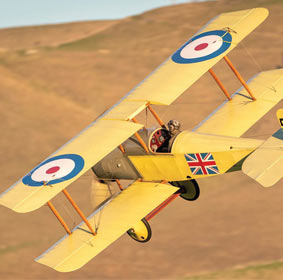 In April 1917, ace James McCudden, among the most highly decorated airman in British military history, went to Dover on instructional duties, where a Bristol Scout was allotted to him. Of it he wrote: "Very soon the little Bristol Scout was ready, and I was very proud of it, as it was the only one on the station, and I remember that the pupils used to look at it and wonder if they would ever be expert enough to fly it. As a matter of fact the little Bristol was a most excellent flying machine, and quite easy to fly and land. It was generally said that if a pilot could fly a Bristol well he could fly anything." In this feature we take a look back at the development and combat history of this diminutive machine which endeared itself to all who flew it. Operated by both the Royal Flying Corps and the Royal Naval Air Service, it proved to punch above its weight in a variety of roles. Sadly no original machines survive, but there are numerous replicas extant, some of which are airworthy.
BEECH BEAUTIES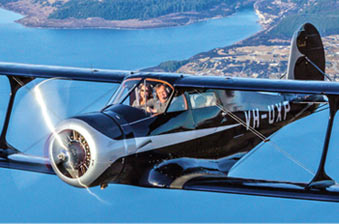 One of the most distinctive and glamorous luxury touring aircraft to come out of aviation's 'Golden Age', the Beech 17 'Staggerwing' was never a very common sight 'Downunder' but the tantalising tourer is enjoying a booming popularity today! Australian owners took delivery of just three examples during the 1930s, and just one went to New Zealand. Three of those four survive today, two of them flyable and the third under active restoration. Here we look at the sometimes complex histories of these examples and the progress on several of them as they head toward a return to the air.
OUR LAST MYSTERY AIRCRAFT WAS A....THULIN G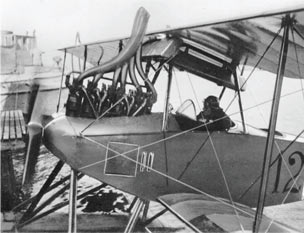 It was hoped that this flying boat would serve the Swedish Navy well as a reconnaissance aeroplane as the Great War dragged on. However once entering service it was discovered its performance was less than satisfactory, handling poorly both on the water and in the air. Consequently many trials were carried out with various modifications to rectify some of these issues. Eventually the type was able to see out its service as required. Of the five built, one survived to be preserved and is currently on display at the Swedish Air Force Museum in much the same condition it was retired in back in 1922. Here the author Tor Johnsson takes a look at the type's troubled history and describes the survivors conservation.