AVRO 504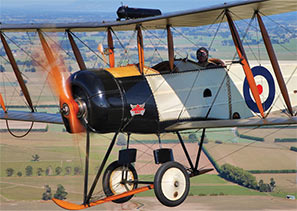 The Avro 504 is the aircraft which can lay claim to be the machine that laid the foundation for decades of safe flying instruction, not only in the UK, but in numerous countries around the globe. In one form or another the Avro 504 gave service somewhere in the world until the outbreak of WWII. In this first part of two, we take a comprehensive look at the development and operating history of this remarkable little machine. This includes its short but spectacular combat window and its long association with flying schools and commercial enterprises post war. Complimenting the numerous period photos are Gavin Conroy's superb air to airs of TVAL's lovely example.
TRICOLORE TANTE-JU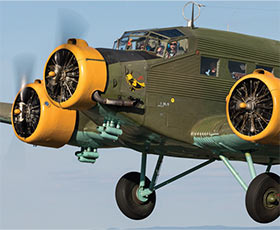 A German fuselage, Spanish wings and the French "Tricolore" flag makes the Junkers Ju 52 of the Amicale Jean Baptiste Salis (AJBS) a truly European aircraft. Contrary to other more modern equipped machines of the same type, in which passenger flights are also being offered, this Junkers is much more basic. It features a simple interior and the folding seats in the cabin convey the ambiance of the original troop transport aircraft of the 1940's. Author Dr. Andreas Zeitler chats with the pilots of this old lady who give a fascinating insight into operating the iconic machine. We also look at the type's remarkably long history in Spain, from the Civil War through to the late 1970, including how a number of airframes were supplied by Germany to kick-start license production from 1943.
ON THE COMET'S TRAIL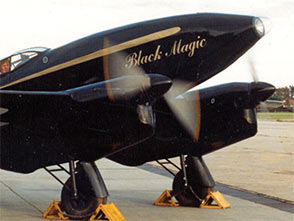 The Comet Racer was never intended to be a particularly enduring design, but then things don't always turn out as planned! As a long-range traveller, the Comet was not quite like anything that had been seen before, especially when compared with the comparatively large airliners that were beginning to be developed by the mid-1930s. This was that magical time that we like to refer to as aviation's 'Golden Age'. It was a time when traditional biplanes abruptly encountered the art-deco 'swoosh' being applied to flying machines as drag-beating streamlining. This article looks at the type's history, its glory days, the surviving original machines and those tributes which have been built or are in the process.
Our Last Mystery Aircraft was a... EKW C-35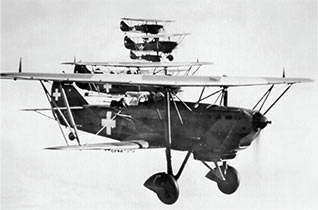 In 1934 Swiss Army Air Corps requested a multi-purpose aircraft with a maximum speed of at least 320 km/h to replace its Fokker C.V-Es, 48 which had been built under licence and had served from 1933. With rising tensions across Europe, the Swiss could not secure modern types from foreign powers and consequently had to invest in an indigenous design. Staying with the more conservative option, it was decided another biplane would fit the bill and the C-35 was built and used to patrol Swiss borders almost to the end of WWII. Here we look at aircrafts development and operational history and touch on the only complete survivor.
BEIJING BEAUTIES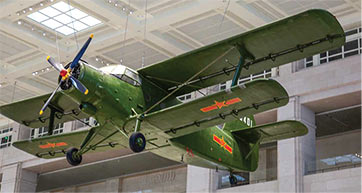 One of the oldest and most established of China's great museums highlights important military events, figures, science, technology and weapons development dating back 5,000 years. The museum has recently gone through a huge redevelopment which has seen a number of important aircraft refurbished and repositioned into a new and spacious hall. In this article we take a look at the new exhibit and focus on its few but important 1940s era machines.