CONDOR! – from Airliner to Missile Carrier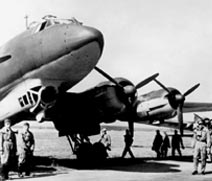 On 11th August 1938 sensational news spread around the world - for the first time a land-based airliner had flown non-stop across the North Atlantic from Berlin to New York. This aircraft, a Focke Wulf Fw 200, had flown the distance of 6,371 km (3,959 miles) between Berlin-Staaken and Floyd Bennett Field, New York, in 24 hours, 36 minutes and 12 seconds – a new world record. As a follow up to our previous issues article on the recovery and epic rebuild of the only substantially intact survivor, Condor expert Günther Ott takes us through the design and development of this elegant machine, a career that saw many twists as it was thrust into roles it would eventually struggle to fill - but not before it made its mark, particularly in the early battles for the Atlantic.
.

KI-61 HIEN -SWALLOW IN FLIGHT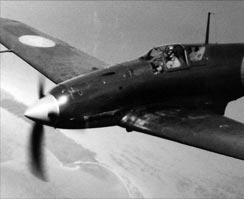 Kawasaki initiated design development of what was to become the Ki-61 Hien (Allied code name Tony) in early 1940. Kawasaki produced the fighter based around a lighter, license built version of the German Daimler Benz DB 601a, which proved troublesome throughout the type's career, particularly given the lack of expertise with liquid cooled engines- the radial engine dominating the Japanese aircraft industry. Despite a long development period the Hien entered mass production in August 1942 and was in regular service from mid 1943, proving to be a capable fighter when fully 'fit.' Here we provide an overview of the type's development and combat service before moving on to the main focus of the article- the life and times of the unique survivor. This sole surviving Hien Type II is currently undergoing a major renovation at Kawasaki Heavy Industries and Classic Wings was invited to report on progress
THE LAST MYSTERY AEROPLANE WAS A ... FOKKER D.XXI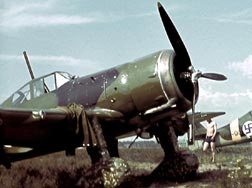 In 1934 the Royal Netherlands East Indies Army issued a specification to Fokker for a new fighter in order to replace their aging bi-planes which had been in service since 1930. Requirements stipulated the fighter was to be able to operate under primitive conditions and thus had to be rugged and of a simple design. Incorporating a fixed landing gear, the resulting Fokker D.21 proved to be a competent aircraft which would be blooded in combat by the Dutch before excelling with the Finns against the Soviets. This in-depth article takes a look at the type's development and its service before concentrating on the restoration of the single complete surviving machine, along with the wrecks and the replicas - one of which is proposed to fly.
Airshows
ECHUCA, WARBIRDS OVER WANAKA, WARBIRDS OVER THE BEACH